Sourcewell Program Helps Streamline Construction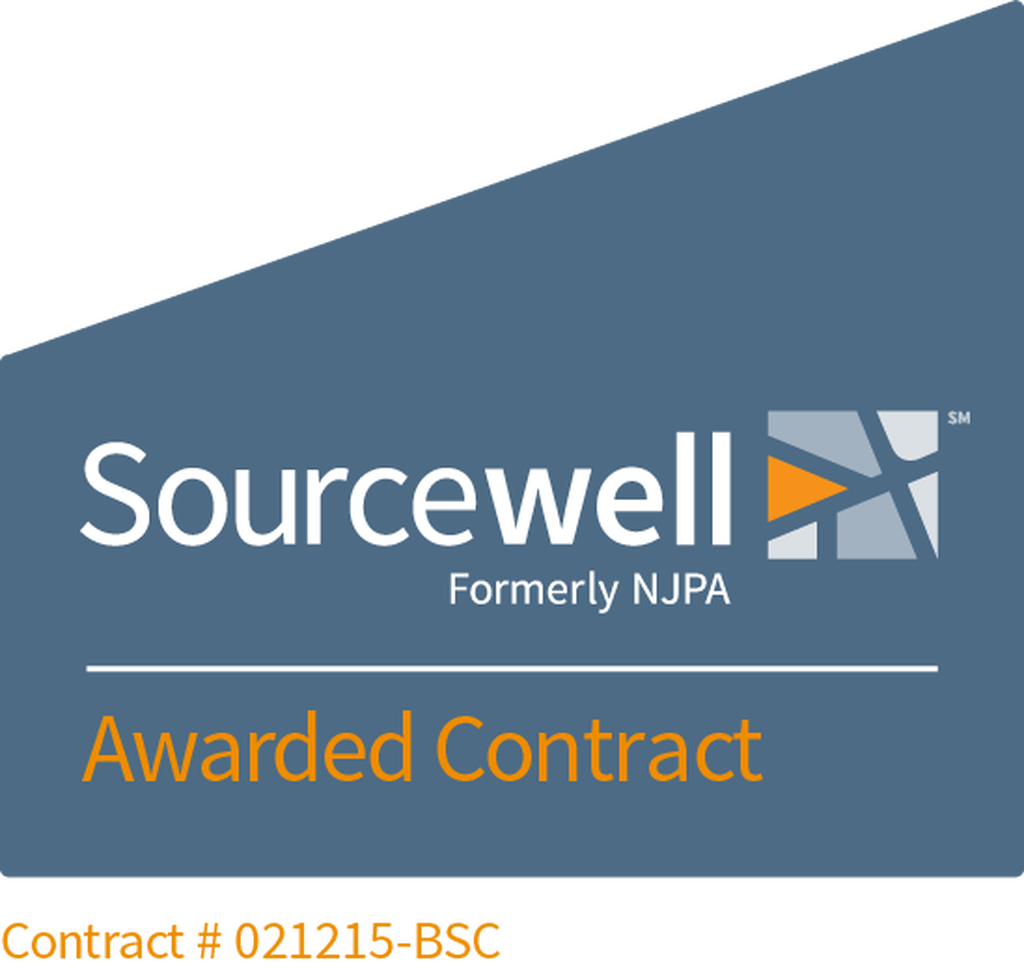 The Township of East Brunswick, NJ, wanted its existing Department of Public Works building retrofitted with new exterior paneling. The building was showing signs of age with visible deterioration of the external wall panels. They chose to have Hance Construction install Butler Shadowall™ over a new 3" layer of insulation.
The existing secondary structural members were located to allow attachment with self-drilling screws. On a portion of the building, the panels were attached to masonry walls and self-tapping screws were used in those locations. All of the new trims were custom field-bent and cut out of flat-stock material with the exception of standard J-trim and base trim that was used over the doors, windows, louvers, and at the base of the walls. The installation was a tremendous success and gave the building the look of being new.
For this project Hance Construction introduced a way to streamline the work – from planning to completion – by performing the work under BlueScope Construction's Sourcewell (formally NJPA) contract for construction and renovation services. Under the contract, Hance can provide Butler® products, plus locally executed construction and renovation services.
This enabled the team to streamline the purchasing process, take advantage of nationally leveraged volume pricing, and to save time in the bid process without sacrificing the quality that can be the result of low-bid procurement.
This renovation was the first New Jersey project awarded using the BlueScope Sourcewell Contract.
"Having a Sourcewell awarded vendor streamlined the process which made the project affordable and efficient."

DAN LOSIK, DIRECTOR, TOWNSHIP OF EAST BRUNSWICK NJ DEPARTMENT OF PUBLIC WORKS
How it works
Sourcewell (formally NJPA) is a national purchasing cooperative. State and municipal government agencies, state and local education agencies, and non-profit organizations throughout the US and parts of Canada can choose to forgo conducting their own, independent procurement and instead take advantage of already established, competitively solicited, national contracts through Sourcewell.

Operating under the guidance of the Uniform Municipal Contracting Law, Sourcewell allows contractors and Sourcewell member agencies nationwide to work smarter and more efficiently as they do business with each other. Because Sourcewell's contracts are competitively bid, national contracts, they satisfy state and local requirements for competitively bid contracts and offer volume pricing, reducing time and costs. Any state or local government or education agency or non-profit organization can apply for membership in Sourcewell. There is no cost, obligation or liability to the Sourcewell's member organizations.

The Sourcewell was established through Minnesota State Statute in 1978 and currently serves as a contracting agency for more than 50,000 member agencies nationwide. It is funded through fees paid by the vendors who are selected under Sourcewell's competitively bid procurement process. Fees are not passed on to Sourcewell member organizations.
Learn more
Contact us at to learn more about how Hance Construction and Sourcewell may help you with your next project. Call 908-835-3501 or email us at [email protected].