Hance Receives 2017 Sales Awards from Butler Manufacturing
Posted on March 01, 2017 in Awards & Recognitions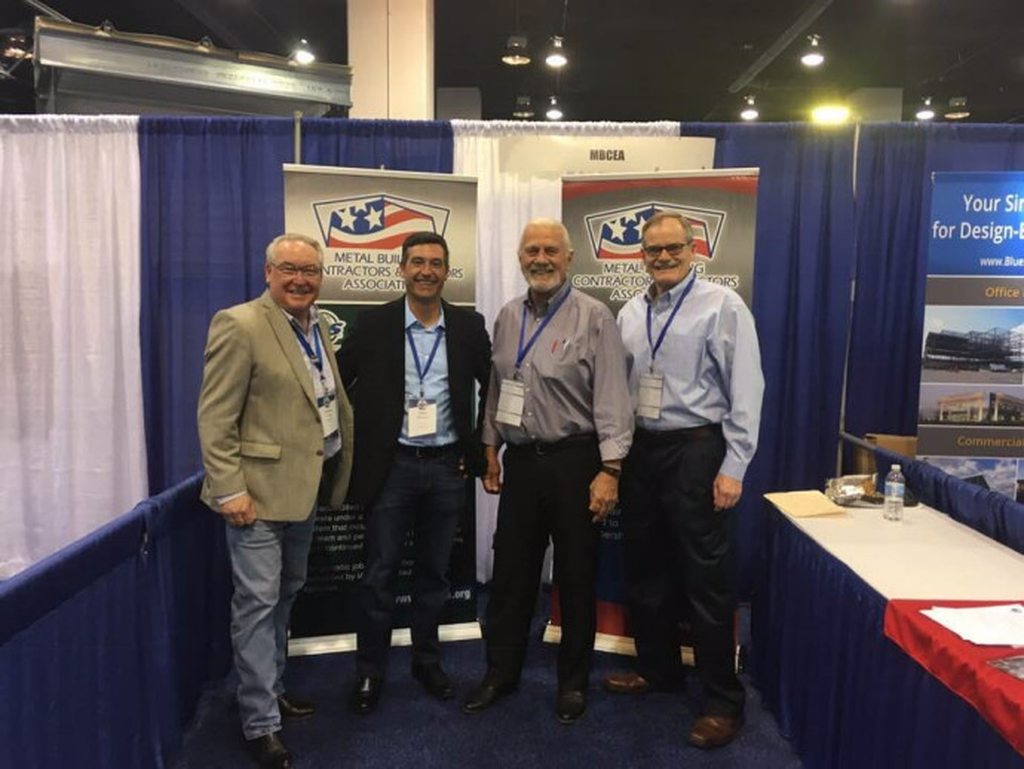 Hance Construction was honored to receive 2017 Sales Awards at the Butler Builder Annual Meeting in March, 2018. Art also served double duty at the yearly meeting by helping man the booth for the Metal Building Contractors and Erectors Association.
Many years of industry leadership. L-R: Steve Webster/Past President, Keith Wentworth/Current President, Gary Smith/Immediate Past President, and Art Hance, current Vice President.
Art receiving the Butler High Performance Builder Award for 2017 (left) and the Million Dollar Builder Award for exceeding $1,000,000.00 in sales in 2017. The awards were presented by Greg Pasley, Butler President.
Art also received the Butler Club Ten Million Dollar Award.