High Performance Builder Award - 2015
Butler Manufacturing Company
Posted on November 01, 2015 in Awards & Recognitions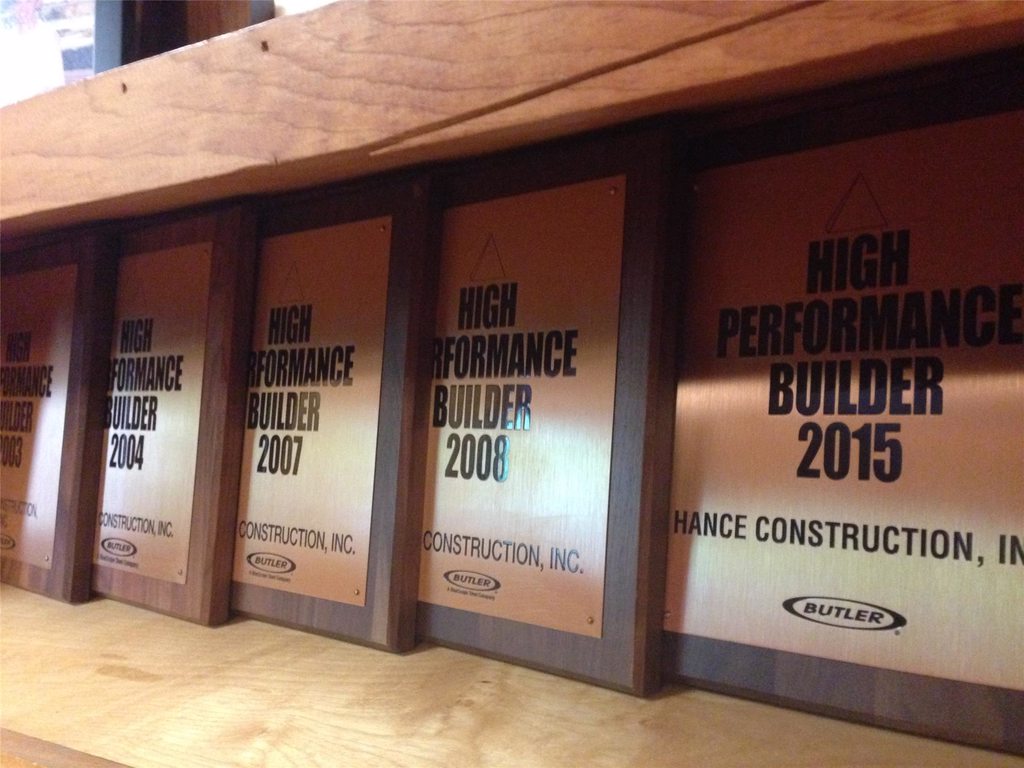 Hance Construction, Inc., has been named a High Performance Builder by Butler Manufacturing for 2015.
Butler Manufacturing is a division of BlueScope Buildings North America, Inc., the world leader in the development and manufacture of metal building systems. The designation is awarded to Butler Builders that meet or exceed annual goals and demonstrate superior marketing skills in the sale of Butler buildings.
Hance Construction also received Butler High Performance Builder Awards in 2003, 2004, 2007 and 2008.