'Tis the Season!
Community Businesses Decorate Trees for Charity
Posted on December 08, 2020 in Blog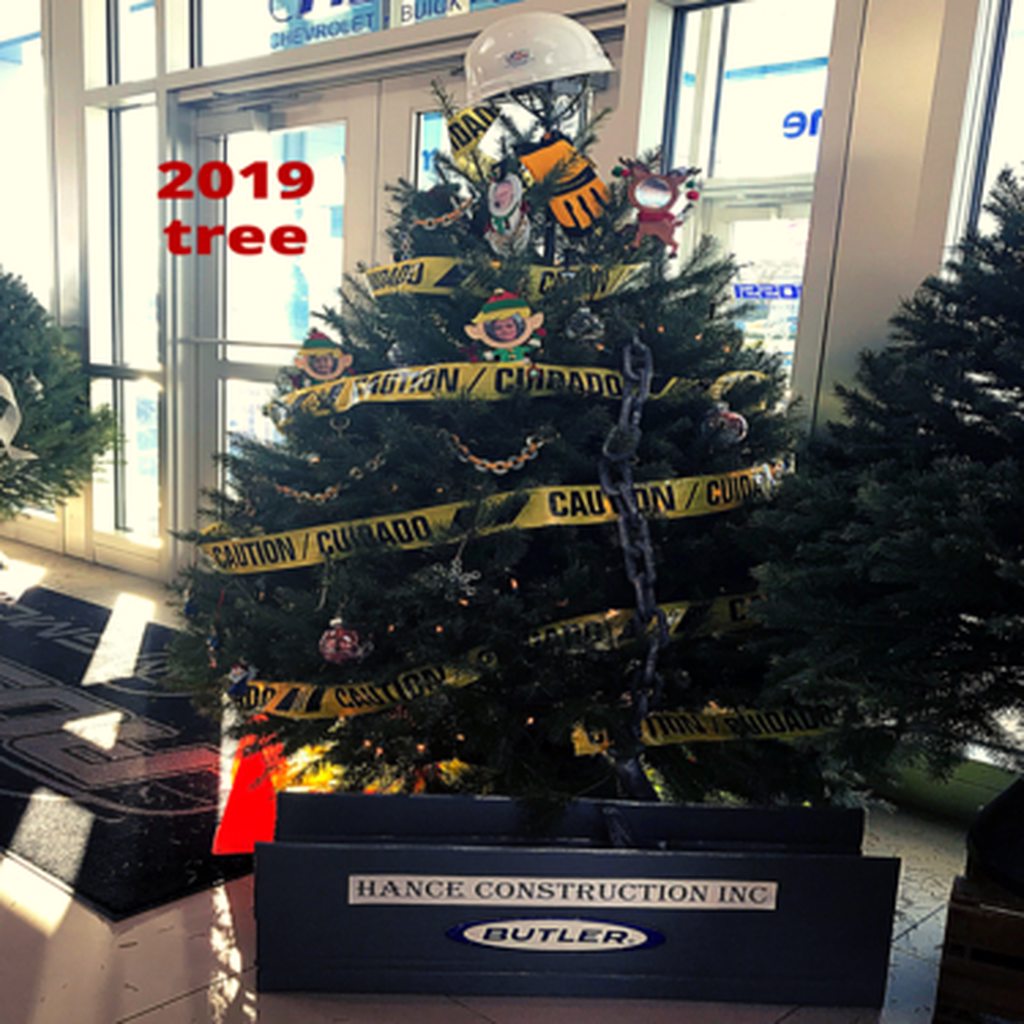 This holiday season, Art Hance, owner of Hance Construction, is trying something new to raise funds for local charities: virtual Christmas tree decorating.
Over the last few years, each December Hance Construction has joined other local Washington, NJ community businesses to give back to the community by raising funds for charity during the Rossi Festival of Trees. All proceeds go to Abilities of Northwest Jersey and the Domestic Abuse & Sexual Assault Crisis Center of Warren County.
Since the Festival of Trees began in 2010, the local business community and other sponsors have contributed over $250,000 to various community nonprofit charities through this event. Last year alone, sponsors raised $45,000, with 65 trees, and hundreds of people in attendance.
Festival of Trees founders Ed and Patti Sue Rossi, owners of the Rossi Auto Group dealerships, first found inspiration for this event in 2010, when the nation was struggling to recover from the recession. They asked themselves, "What can we do for our community at Christmas? And where?"
They decided to convert their showroom into an event space, filling it with Christmas trees to be sponsored and decorated by local businesses, and to be enjoyed by the whole community.
Hance Construction has been a major sponsor of this event in recent years. Art Hance and the Rossis met years ago through a wine club, and to this day remain friends and business associates. (Hance Construction is currently working on a facility project for their family member.) Patti Sue said, "Art has always been so supportive of the Festival of Trees. Also, many of our sponsors choose to have us decorate their trees, but Hance Construction decorates their own every year...Art's trees are always construction themed, and just great!"
2020 has become the year we all do things a little differently, as we navigate doing business and community outreach during a pandemic. For the first time ever, this year's Festival of Trees will be held virtually, on December 17 at 6pm EST. Each sponsor will submit a picture of their decorated tree for display. Viewers can vote for their favorite tree, hear about the community's organizations, enjoy songs by a choir, and even see Santa come to the party.
Patti Sue emphasized that now, more than ever, these charitable organizations need our help, as they struggle to do their work in the time of COVID-19: "We cannot thank our sponsors enough for showing support during this time."
When asked why these two charities (Abilities and DASAC) have been chosen for the last several years, Patti Sue said she was inspired by the way these two organizations were run so well, with so much heart and perseverance to make a difference in people's lives.
The Festival of Trees website describes Abilities of Northwest Jersey Inc. as "Dedicated to improving the employability and quality of life for people with different abilities by providing training and individualized services. Abilities currently provides services and supports to more than 400 individuals in the northwest region of New Jersey."
The Domestic Abuse & Sexual Assault Crisis Center describes its mission "To help, serve, and advocate for those impacted by interpersonal violence, to be proactive regarding its prevention, and to create positive change."
To participate as a spectator or a sponsor, it's not too late to register on the Festival of Trees event website: rossifestivaloftrees.com. Your participation encourages our local charitable organizations to continue their important work of helping the people of our community in these isolating times, and when resources are most stressed.
Giving back and supporting our local communities is why we at Hance Construction support this annual event.