Customizing Your Pre-Engineered Metal Building
Part 1 of 2
Posted on August 11, 2020 in Blog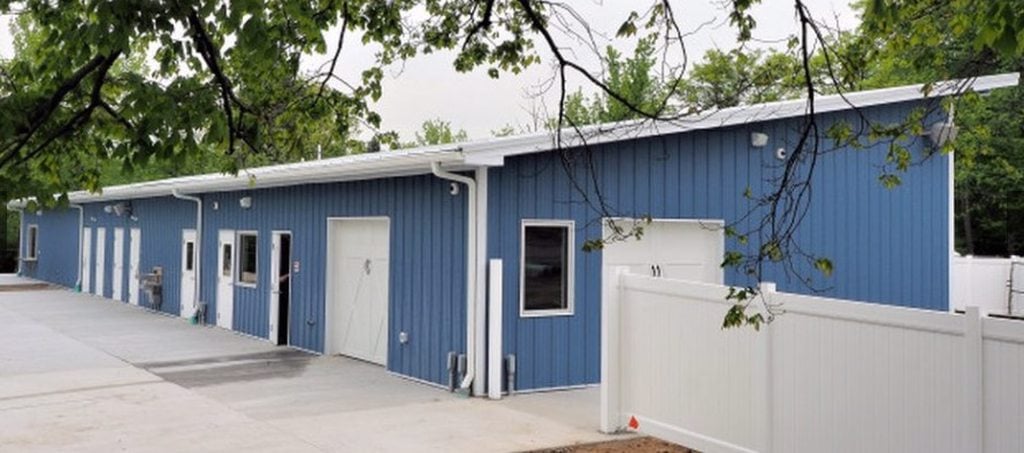 Well known for utility-use buildings, where the design wasn't a priority, pre-engineered metal buildings were a top-pick because of cost, speed of construction, and efficiency. Because design techniques have led to structural systems and customization options that were previously only available with traditional construction materials, pre-engineered metal facilities have started to dominate within more recent years. Steel claims just over 73% of commercial and industrial construction. From gyms to distilleries, custom metal buildings are being used for more and more as they aren't what they were 30 years ago.

Hance Construction has over 20 years of experience customizing pre-engineered metal buildings for its clients. Their team relies on experience to provide a unique and highly customized facility that fits budgets and project requirements from the owner's perspective - and the architect drawings. A pre-engineered metal building built with custom design and specific to facility usage needs, here are some ways it can be done.
Custom Framing & Bracing
Incorporating non-metal building components, as well as conventional framing with pre-engineered metal building framing provides an incredible amount of design flexibility. From building length, width, and height to columns for loadbearing or invisible support to bay spacing (the space between each rigid frame) to interior clearance requirements. The building's primary framing component can be customized to meet project and budget requirements. Additionally, foundation support considerations and expenses based upon framing components being utilized within the project can potentially add to the project's overall budget and should be thoughtfully approached.
In addition to framing, the building needs to withstand wind and snow loads as well as the forces of holding up the building itself. The most highly utilized bracing designs include cross-bracing, portal framing, weak axis bending, and wind column bracing.
Cross-bracing is where steel rods stretch in an "X" across the bay. While this is the least costly option, it restricts windows and doors from being installed within a bay that leverages this bracing technique.
Portal framing as a brace design offers rigidity and stability but could require more concrete under its pier footing and are more costly than cross-bracing.
Weak Axis bending is for facilities that require a heavy load on columns.
Wind Column bracing is used if Weak Axis bending isn't enough to secure the columns. With this bracing solution, an additional vertical member is added to secure the column to transfer forces to the concrete slab. This option, like portal framing, could require an increase in foundational support, resulting in a higher overall project cost.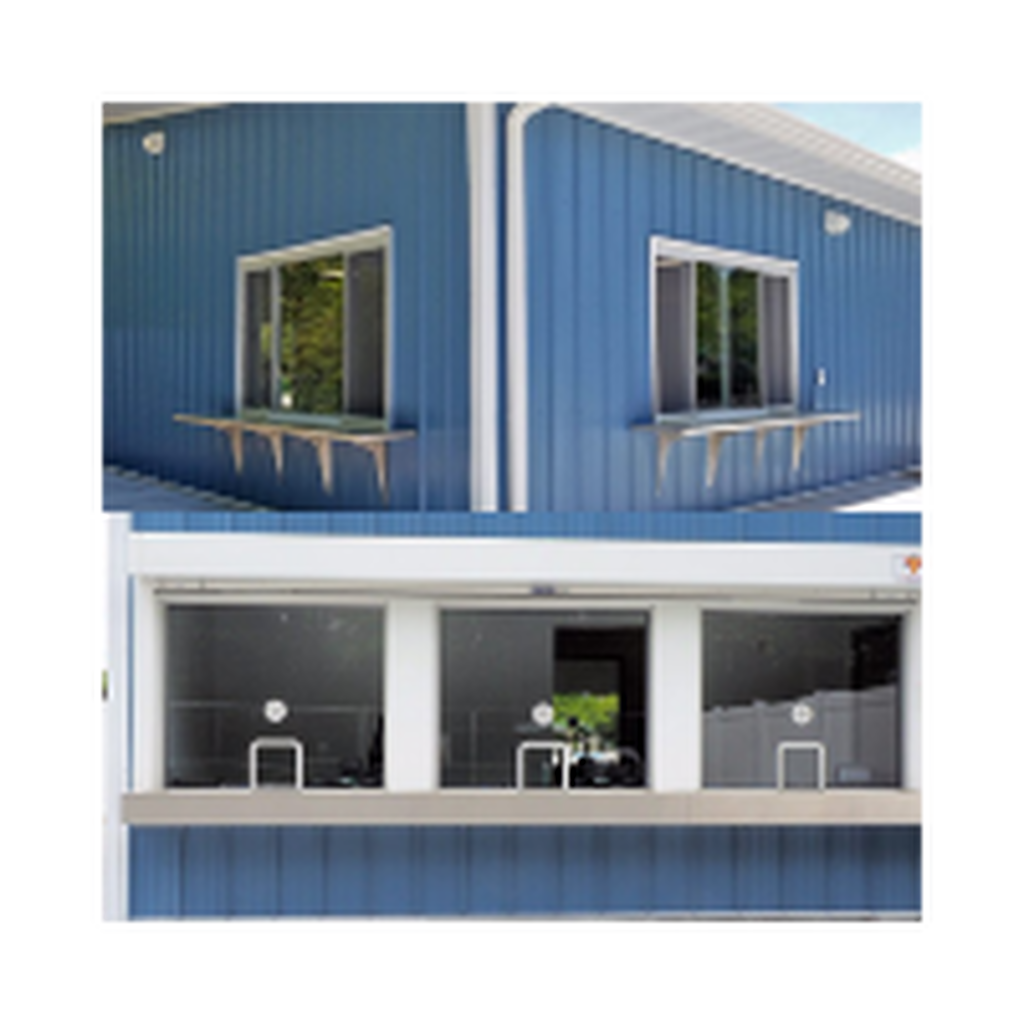 Window and Door Options
Based on the framing options leveraged within the build, additional customization can be achieved through window and door selection. For a more personalized look, consider framed openings for personnel doors, skylights, ridge vents, roll-up doors, and residential windows as they are all viable options for the custom pre-engineered space.
Pre-Fabricated Facility Exterior Possibilities
Most think of metal buildings as boring or less than pleasing to the eye. Customization of metal buildings allows the owner to have the strength of steel AND the aesthetic desired for their facility. Applications of many different materials can help dress-up the sturdy panels that come standard with pre-engineered or pre-fabricated facilities. Some of these options are corrugated metal siding, brick, stone or veneer, stucco, glass, or wood siding. Keep in mind that any mix of these materials can be leveraged to create an impactful exterior for any building type.
Corrugated metal siding is increasing in popularity as it's durable, fire-resistant, and moisture-resistant. Typically, this product comes in a variety of color options and is known for being one of the strongest building materials in the market.
Brick, stone, or masonry veneer allows the look of traditional materials without the added weight and cost. Perks of veneers include an increase in the thermal and acoustic performance of facilities, they're fire-resistant, and they're moisture resistant.
Stucco comes with three different options as traditional stucco, stucco flex, or stucco panels. Stucco is a great solution as it's an excellent insulator, low maintenance increases curb appeal while remaining "friendly" on the overall project budget.
Wood siding provides the traditional or rustic look that is desired but gains the durability of a metal structure. While durable, wood siding is the most expensive option and requires maintenance every two years.
Steel Building Roofing
Most pre-engineered buildings include a low-pitched gable roof ending flush with the sidewall. (A sidewall is a contact point between the wall panels and the roof panels – typically where the gutters would attach.) While the low-pitched gable roof is a simple and effective design, some modifications can dramatically increase the look of the structure. Considerations include:
Increasing the pitch of the roofline
Selecting a hip roof which has four sloped sides instead of a gable roof which has two sloped sides
Augmenting the look with a sloped or vertical façade
Adding roof accessories such as roof lights/skylights, gutters or down spouting
In addition to the aesthetics, the roof is probably the second most important feature of the facility. The roof design will impact the overall short-term and long-term cost of the building, the amount of interior space available, energy performance and building acoustics as well as the overall appearance of the space.
Customize a Metal Building the Right Way - with Hance Construction
"Pre-engineered" doesn't have to mean cookie-cutter, boxy or bland. However, before jumping into a project with a variety of customization requests, Hance recommends leveraging a construction partner that has complete knowledge of the metal building system and a deep level of knowledge and experience in design-build.
Now more than ever, customization that was conventionally thought only available through traditional construction methods is available through pre-engineered solutions. With the right construction partner, your custom, pre-engineered building comes standard with durability, speed, and overall savings.
Design and customize a new or existing space with a partner who knows how to make the most of a budget. Leverage decades of experience and contact Hance Construction today for insight and customization for your project.
Expansion and Repair Work for Existing Pre-Engineered Metal Buildings
Stay tuned: In Part 2 of this piece, we'll explain the "do's and don'ts" specific to customization within an existing pre-engineered metal building.