Returning to Construction Worksites in a COVID-19 World
Posted on June 30, 2020 in Blog

In all of the uncertainty that came with this pandemic, there is one bright spot that has stood out to us at Hance Construction: our association with the Metal Building Contractors and Erectors Association (MBCEA). Being a part of this network of metal building contractors has helped us stay optimistic and informed as we seek advice, connection and support from our fellow builders and metal building contractors.

We're all in this together, both through the pandemic and through the gradual reopening of business. Art Hance, Owner and President of Hance Construction, is also the National President of the MBCEA. He's been keeping members informed on the impact of this disease on the industry with his COVID-19 newsletter and resources. We would like to share some of the tips from those resources on how we're preparing to return to the construction worksite post-quarantine. We've included links to the specific resources shared on the MBCEA COVID-19 Resource Page.
What Employers Can Do To Help Their Employees Stay Safe:
1. Implement proper PPE
In addition to the regular personal protective equipment our employees wear every day, we're taking the extra step to encourage them to wear cloth or surgical masks. The CDC recommends that the masks fit snugly but comfortably and be secured with ties or ear loops. We're ensuring that our employees are wearing them properly, with their nose and mouth fully covered. If gloves are not already a part of a worksite PPE, we're providing disposable pairs at the worksite.
2. Encourage personal hygiene
We've all heard that frequent hand-washing is key to stopping the spread of coronavirus. That's why it's important that every worksite make it easy for employees to wash their hands often. We're implementing more handwashing stations throughout our worksites, so our employees don't have to go far to access them. When the worksite makes that impossible, we're following MBCEA resources and providing alcohol-based hand sanitizer with at least 60 percent alcohol.
3. Encourage social distancing
Early on during the pandemic, there were many comparisons drawn between coronavirus and the flu, which was misleading, given the virus's ability to spread, its deadliness and the lack of herd immunity. While we all know that keeping six feet apart is often easier said than done when it comes to construction sites, the resources provided by MBCEA encourage all of us to try to stick to this rule to the best of our ability. Drywallers and painters may especially have issues keeping apart, so we're staggering work schedules to make it more feasible.
Another way to encourage distancing is to find adequate parking nearby, so employees don't need to carpool to worksite. That is why we're staggering shifts whenever possible. We're also staggering breaks and keeping meetings short and small—less than 10 people. Finally, we're eliminating shared water sources, which encourage gathering and can spread the virus through droplets. Instead, we're providing disposable water bottles at each worksite.
4. Discourage sick employees
The symptoms of COVID-19 often mimic those of the flu, so sick individuals sometimes brush off what should be a red flag. When our employees are experiencing a fever, cough or shortness of breath, we do not let them report to the job site. Instead, we have them seek medical attention and stay home until symptoms have cleared or they are given permission by their physician to return to work. On the Resource Page, we link you to the Families First Coronavirus Response Act. This Act requires certain employees to take up to two weeks of paid sick leave if they are experiencing COVID-19 symptoms.
We're training our supervisors to keep an eye out for anyone who appears to be sick so they can prevent an infectious illness from spreading through the rest of the worksite. Finally, we're requiring that our employees report to their supervisor if they or a member of their household has come into contact with someone exposed to or diagnosed with COVID-19, so we can quarantine them for the appropriate amount of time.
5. Clean equipment
We're getting our workers in the habit of disinfecting equipment and tools throughout the day, especially at the beginning and the end of every shift. In the resource provided on the MBCEA website, we encourage you to use alcohol-based wipes to disinfect surfaces. The same goes for jobsite toilets, and for frequently-touched surfaces such as door handles and toilet seats. The CDC recommends using watered-down household bleach, or following the EPA's guide on a list of disinfectants effective against COVID-19.
6. Have response plan in place
Should the unthinkable happen and an outbreak does occur at one of our worksites, we have a plan in place to address it. This includes
reporting
the occurrence to public health officials and quarantining sick individuals and those they may have come into contact with. We also have a tracing procedure implemented, so we can predict who the virus may affect next and place them in quarantine. Our plan also includes shutting down the worksite down for a few days so a deep disinfecting can be done and we can monitor the health of the rest of the workers.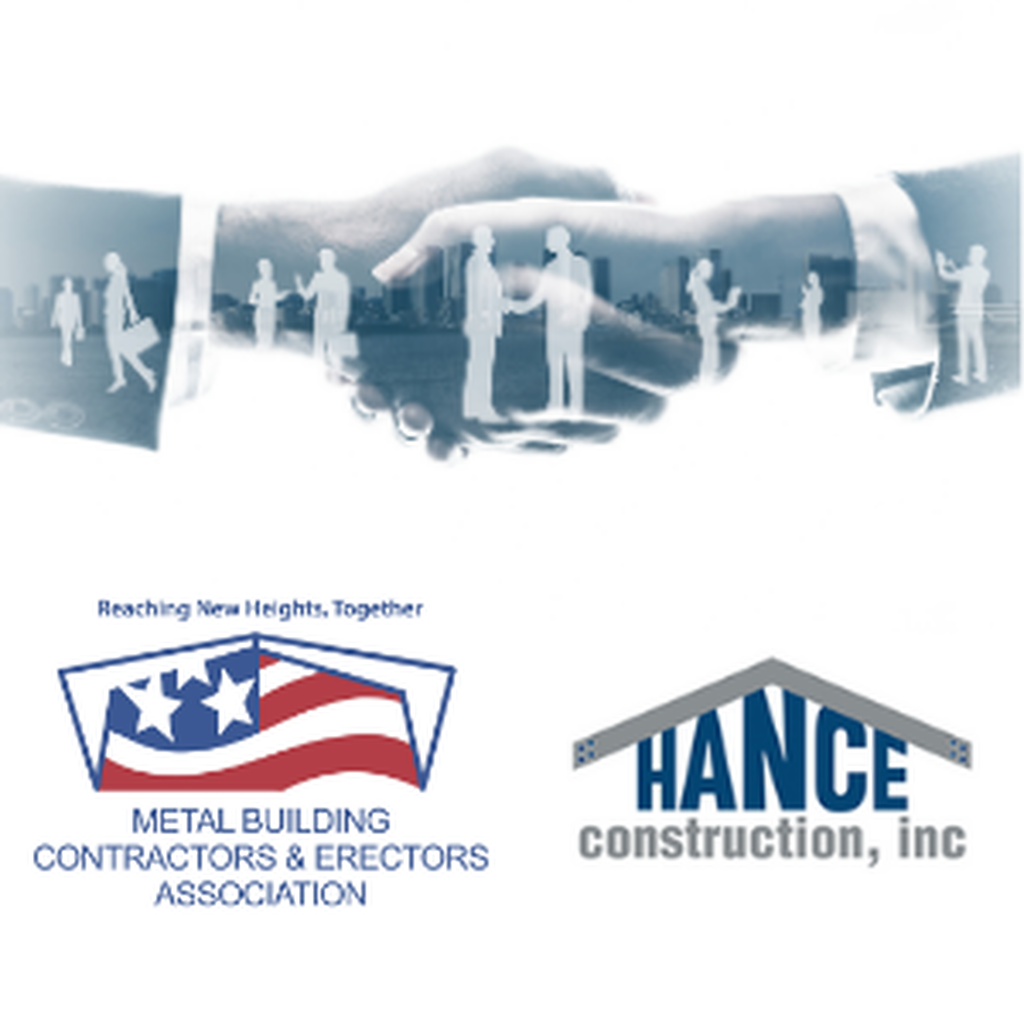 At Hance Construction, safety is an inherent part of what we do. We tailor every construction site so that the well-being of our workers and clients is protected.

This is just one of the reasons why we've been so involved with MBCEA, especially when it comes to helping members combat the spread of COVID-19. If you're looking for a metal building contractor to work with, reach out to us for your next project. And if you want to join a network dedicated to supporting those in our industry, consider membership in the MBCEA.