Morris Co. Marijuana Cultivation, Production Facility Scaling Up
TerrAscend operates a cultivation and manufacturing facility in Boonton and expects to open three treatment centers in North Jersey.
Posted on December 28, 2020 in In the News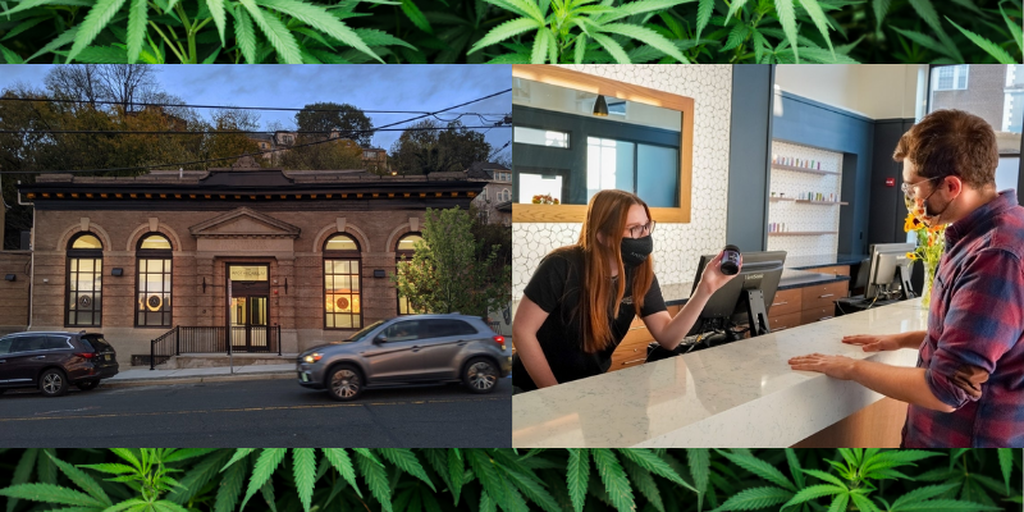 MORRIS COUNTY, NJ - With the legalization of adult-use cannabis in the Garden State, TerrAscend Corp. is increasing production at its cultivation and manufacturing facility in Boonton and expects to open three Alternative Treatment Centers in the Northern region of New Jersey.
"With production at our Boonton cultivation and manufacturing facility scaling up, we have assembled a comprehensive portfolio of high-quality cannabis products and brands to serve this rapidly growing market," Greg Rochlin, CEO of TerrAscend Northeast said. "As with all of our Apothecarium dispensaries, we are committed to providing patients with quality medical cannabis in a welcoming environment with empathy, education, and ongoing personal support."

New Jersey is the 11th largest state in the U.S. by population, with nearly 9 million residents, and more than 94,000 registered medical cannabis patients. The Company expects to open the remaining two ATCs, or dispensaries in 2021 upon regulatory approval. The Northern region of New Jersey has the highest density of patients in the state, and TerrAscend is one of four permit holders.
One of the three proposed facilities has already opened in Warren County. The NJ Department of Health has approved TerrAscend to dispense medical cannabis from its first dispensary in New Jersey.
The 3,500 square-foot dispensary, located at 55 South Main Street in downtown Phillipsburg, is situated in the historic Phillipsburg National Bank & Trust building and is the first ATC in Warren County.
"I'm thrilled to open the first of our three Apothecarium retail dispensaries in New Jersey and look forward to providing medical cannabis patients with access to the essential medicine they need," said Jason Ackerman, CEO of TerrAscend. "I'm proud of our team for their efforts in achieving this milestone and look forward to providing outstanding care and service to support the health and well-being of New Jersey residents."
The Apothecarium Phillipsburg began serving medical patients Monday, by appointment only. The new full service medical dispensary offers a broad range of patient education resources, including multiple private consultation rooms and highly trained wellness consultation staff to assist patients and caregivers.
The Apothecarium Phillipsburg offers a wide variety of medical cannabis products, including:
dried flower
vaporizable and activated oils
pre-rolls
capsules
tinctures
topicals
selection of smoking and ancillary products
Additionally, the new dispensary carries TerrAscend's recently launched Kind Tree branded cannabis products grown at the Company's Boonton Facility. Like other Apothecarium stores, the modern, tech-forward aesthetic is designed to be both comfortable and easy to navigate for seniors, first-time dispensary visitors, and patients with serious medical conditions, officials said.
To comply with new state COVID-19 restrictions and CDC guidelines, in-person visits require pre-registration and only patients with appointments are permitted to shop in the store. The dispensary also offers online ordering and in-store pickup, with curbside pickup and delivery service launching shortly.
All Apothecarium dispensaries have implemented strict safety standards to protect guests and team members. The Company's New Jersey safety protocols include strict social distancing inside and outside the dispensaries, a mask requirement for everyone inside the dispensaries, no contact check-in procedures and ongoing sanitizing throughout the day.
For operating hours, visit The Apothecarium website and shop by location at apothecarium.com.
Source: https://patch.com/new-jersey/parsippany/morris-co-marijuana-cultivation-production-facility-scaling
Originally Posted Thu, Dec 3, 2020 at 9:00 am ET | Updated Thu, Dec 3, 2020 at 9:04 am ET